GORODISSKY & PARTNERS
INTELLECTUAL PROPERTY
& TMT PRACTICE
SibLegalWeek 2020
5 October - 9 October 2020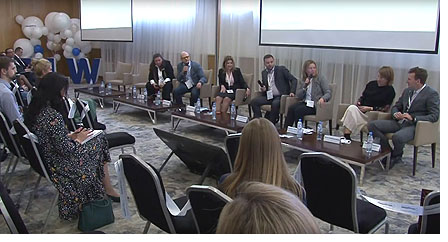 On October 5-9 in Novosibirsk SibLegalWeek 2020 was held.

For the third year in a row, the law firm Gorodissky & Partners had been a partner of the SibLegalWeek.

Natalia Nikolaeva, Partner, Lead Lawyer (Gorodissky & Partners, Novosibirsk) on October 6, spoke at the online session "Lawyers for a Startup" where she told about the key aspects of disposing of intellectual property rights. On October 8, Natalia took part in a discussion on the topic "Intellectual property in corporate conflicts" and shared one of her cases with the audience.

Natalia's presentations aroused keen interest and a number of questions on the topics.
Back